Dead men walk scattered among living men.
(José Carlos Becerra)
It's a city that cries. It's [Wednesday] September 20, 2017, and it's six o'clock in the afternoon when the rain begins; It's a day after the earthquake. And yes, it's Mexico City that cries.
Surprisingly, it was almost exactly 32 years ago [with only six hours difference] that the same tragedy repeats again. There is nothing so spiritual as to dive deep into those unanswered questions that allows us to encounter with the profoundly humane aspect within ourselves.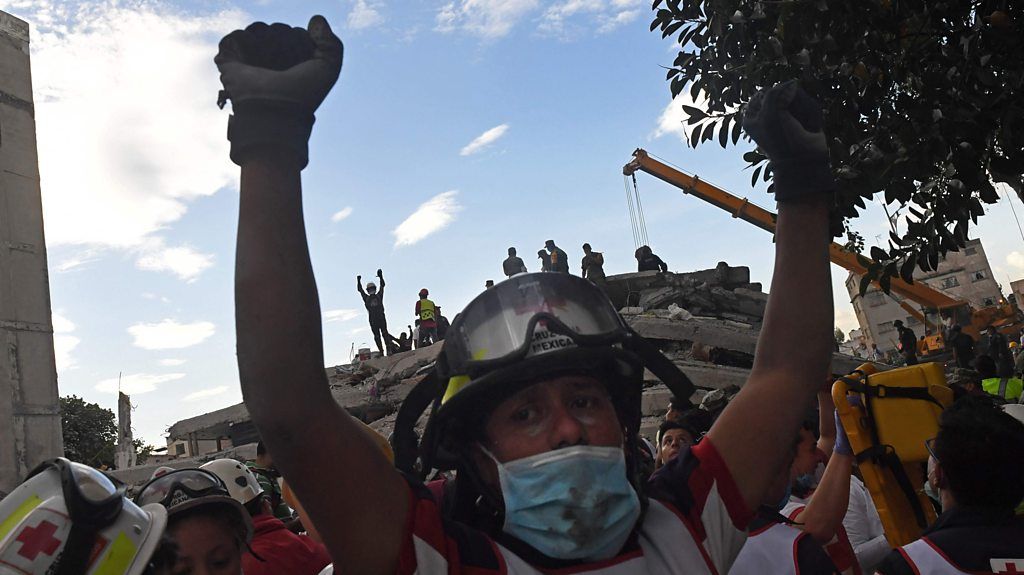 Every Mexican heart opens up and is available to react and respond to such misfortune in their own being– the human and the spiritual.
And without asking many questions and in just only a few minutes, efficient organizations were ready to make gestures of kindness in an infinitely human way. Apparently without being affected by the horrible disaster, there were thousands of people taking advantage of the unfortunate situation by looting, stealing and selling everything just to make a few pesos. The image of the rapine is no less eloquent: seeing how people acting as animals are ready to pounce on their prey and begin tearing apart their inert bones and flesh. There are all kinds of people like them– from the homeless man who sleeps on the streets and who without stopping for thought looks for an opportunity to steal as little as he can find; to the absurd and hypocrite politician who appears or claims to be sympathetic towards the needs of the poor living in an opportunist world.
In the midst of this genuine solidarity and also being overshadowed by our human misery, I write about my experience regarding the "New Exercises" by the "Movement for a Better World" [In Spanish, "Nuevas Ejercitaciones" por el "Movimiento por un Mundo Mejor"] which comes out as a reflection of its deepest identity. The reading of the traditional signs of this times has been resumed with an emphasis on making a temporary stop in speech by the person who wants to read. To stop oneself and without haste– and with the intention of having a lasting impression– by doing an exercise of introspection, we give ourselves the privilege of looking and talking to ourselves, describing and astound ourselves. Far from judgments or by having "an overexploited conversion" about ourselves, instead we have an absolute freedom to be able to describe and confront our immediate thoughts, our worries, our frustrations, and everything that excites us or astonish us. By holding our pens with our three fingers, we put together body, mind and heart and go on to express this privilege of writing on paper, to be able to tell ourselves about the course of our lives and their amazing polyphony of parts. This "written" exercise of describing ourselves has its root in the Spiritual Exercises of St. Ignatius of Loyola and comes to be realized again by freely sharing this information with others. And by having the freedom to be able to say or not to say, comes the miracle of "Listening and being Listened" –intentional capital letters– to make a community implosion that we call Communion. I believe that in this exercise–as I see it– a feeling of satisfaction is expressed which is that the value of the person is thoroughly respected. If I am allowed to express my feelings to myself, then comes the experience of knowing oneself. And at the same time, in reciprocal harmony, we can give the other person the silent melody of careful listening. By doing this task we go from what is an idea or a written word to have a privileged experience of the "Value of the Person." And by focusing on the "Listening" we become a living embodiment of the unique aspect and value of the human being: the person and his sacredness is expressed from within and in turn, this shared communication bring forth the miracle of fraternity/sorority/the Trinitarian Community.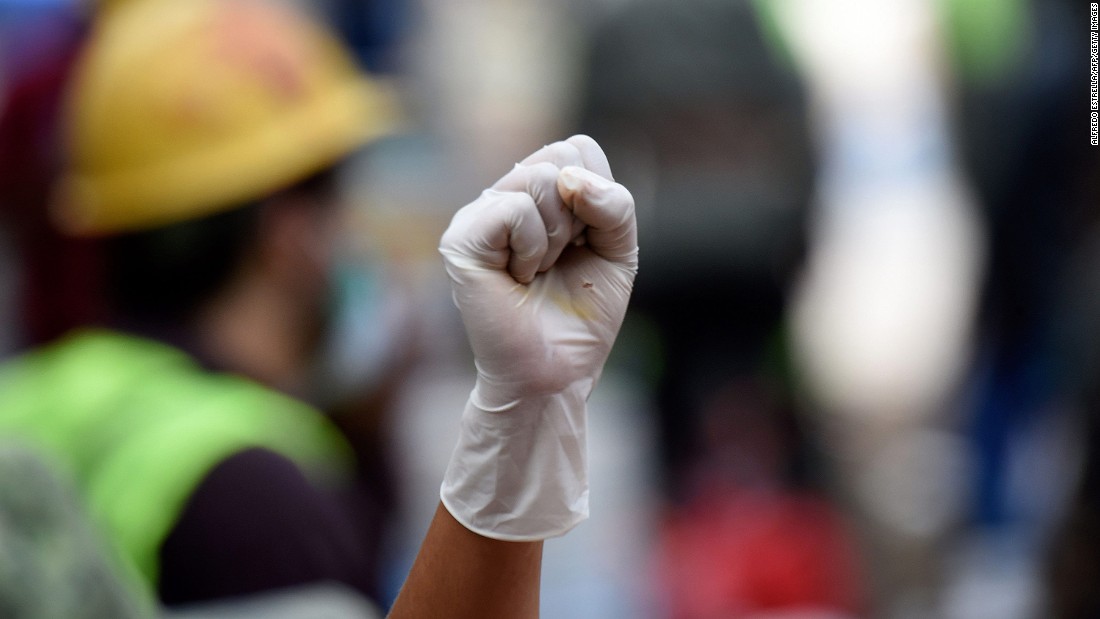 In Mexico, a few hours after the earthquake, we could only see people's fists held high in every collapsed building or house, as a sign of making silence and be able to carefully listen for those who were still breathing amid the ruins.
Such expression represents the deeply human aspect of being imminently spiritual. I receive this sign that tells me: "Let us listen to life" and rescue one another.
Victor Hernande
Translation: Jesús Manuel Rojas Torres